PO Box 84
Elizabethtown, NY 12932
United States
CATEGORIES & HEADINGSdetails >>
Exploring Nature Educational Resource is an online science resource providing 6,000 pages of illustrated life science, Earth science, physical science, biology, anatomy, zoology, botany, and NGSS materials in the form of written content, diagrams, activities, investigations, experiments, and testing.

Use Exploringnature.org for student research, teacher lesson plans, visual aids, worksheets, assessment, and supplementary activities. Available as printables, on smart boards and with a growing collection of illustrated books, posters and downloadable bundles.

Exploringnature.org now has downloadable bundles to fulfill specific Next Generation Science Standards for K-5 (MS coming this fall).

Exploringnature.org also has an expanding collection of illustrated Human and Veterinary Anatomy for college level study guides available as printables and on smartboards.

Subscribe as an individual, family, school, district or other educational institutions (museums, zoos, nature center educational programming).

Exploringnature.org was founded by Sheri Amsel, an anatomist, naturalist, biomedical illustrator and science educator. For 30 years, Ms. Amsel has been teaching biology, anatomy and outdoor education and illustrating nonfiction children's books and science curriculum for science museums, manufacturers and schools worldwide.

Exploringnature.org is illustrated science and nature available online, any time, from anywhere on Earth. Come see science!
Product Showcase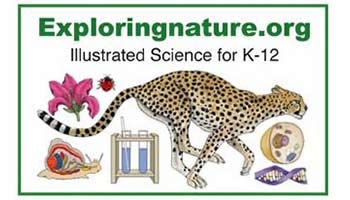 Connect your students to science (and nature) through 5,000 pages of illustrated life science, Earth science, physical science, biology, anatomy, zoology, botany, and NGSS materials in the form of written content, diagrams, activities, investigations, experiments, and testing. Use Exploringnature.org for student research, teacher lesson plans, visual aids, worksheets, assessment, and supplementary activities. Available as printables, on smart boards and with a growing collection of illustrated books, posters and downloadable bundles.

Sheri Amsel
Exploring Nature Educational Resource, WBE Certified Business
518-962-4977 • PO Box 84, Elizabethtown, NY 12932
sheri@exploringnature.org • www.exploringnature.org read more